Elk Creek Project Virtual Tour
NioCorp's proposed Elk Creek Superalloy Materials Facility in southeast Nebraska is a groundbreaking project that will institute U.S. production of the superalloy metals Niobium and Scandium for the first time in decades, and bolster U.S. production of Titanium dioxide.  What is the importance of these materials?  How does NioCorp plan to produce them in Nebraska?  What are the economic implications of this project to Nebraska and the world?
The following short video provides an overview of these topics as well as a virtual tour of the Elk Creek Project.
Bloomberg Story:  "First-Ever U.S. Mining of Rare Metals Could Come From Nebraska"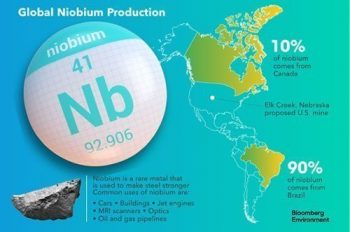 See NioCorp's Latest Corporate Presentation
See this latest corporate presentation from NioCorp about the company and its unique Elk Creek Superalloy Materials Project.  Included in this presentation are links to interesting and informative videos about the Elk Creek Project.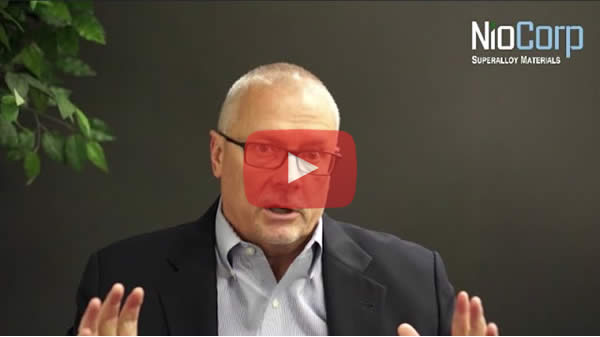 NioCorp CEO and Executive Chair Mark Smith explains the significance of NioCorp's recent Scandium sales contract with Traxys.
See a video that explains the power of superalloys and how NioCorp intends to produce three superalloy metals its its Elk Creek Project.
NioCorp's planned products have all been designated as "Critical Minerals" by the U.S. Government.  Mark Smith explains the significance.