National Security Critical Minerals
The superalloy metals that NioCorp intends to produce in Nebraska — Niobium, Scandium, and Titanium — are all vital to a range of national security and homeland security applications and technologies utilized by all branches of the military. Not only that, but according to the U.S. Geological Survey (USGS), the U.S. is 100% reliant on foreign nations for the niobium and scandium that we use in national defense systems, and is more than 90% reliant on foreign nations for titanium mineral concentrate.  Moreover, the U.S. Government considers niobium such a critical and strategic material that is has purchased niobium and currently stores it in the National Defense Stockpile (NDS) in the event of national emergencies. Only a handful of critical strategic materials are considered so important that they are stored in the NDS.
National Security Systems that Utilize NioCorp's Planned Products
Bloomberg Story:  "First-Ever U.S. Mining of Rare Metals Could Come From Nebraska"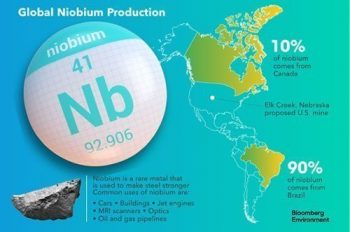 See NioCorp's Latest Corporate Presentation
See this latest corporate presentation from NioCorp about the company and its unique Elk Creek Superalloy Materials Project.  Included in this presentation are links to interesting and informative videos about the Elk Creek Project.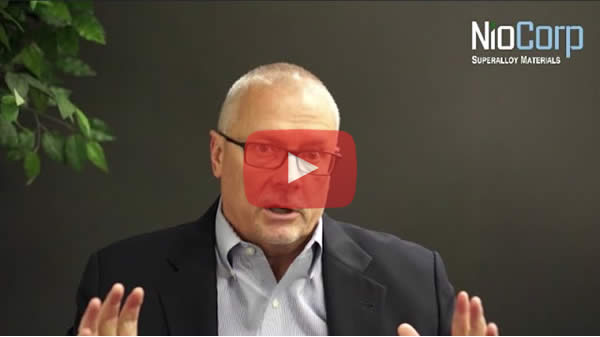 NioCorp CEO and Executive Chair Mark Smith explains the significance of NioCorp's recent Scandium sales contract with Traxys.
See a video that explains the power of superalloys and how NioCorp intends to produce three superalloy metals its its Elk Creek Project.
NioCorp's planned products have all been designated as "Critical Minerals" by the U.S. Government.  Mark Smith explains the significance.