The senior management team at NioCorp is led by Mark Smith, the Company's Board Chair, President and CEO.  The management team has many decades of combined experience in successfully designing, constructing, and operating mines and advanced materials manufacturing facilities.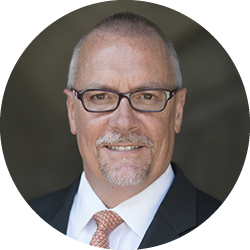 Mark A. Smith
Board Chair, President and CEO
Mark Smith was named CEO and Executive Chair of NioCorp in 2013.  Prior to that time, he was an investor in the Company and became its single largest individual shareholder, which remains the case today.  Mr. Smith has nearly 40 years of experience in the mining and mineral processing industries. Prior to NioCorp, he served as CEO and Director of Molycorp, Inc., where he was instrumental in reviving the Company's rare earth mine and operating facility in southern California.  He led the effort to take Molycorp public in 2010 with an NYSE listing and a market capitalization that grew to more than $6 billion by mid-2011. Prior to that, Mr. Smith was the President and Chief Executive Officer of Chevron Mining Inc. and managed the real estate, remediation, mining and carbon divisions of Unocal Corporation for over 22 years. During his tenure with Chevron Mining Inc., Mr. Smith also served as a Director of Companhia Brasileira de Metalurgia e Mineração (CBMM), part of the Moreira Salles Group, a private company that currently produces approximately 85% of the world supply of Niobium.  Mr. Smith also serves as President and CEO of Largo Resources Ltd. and Chairs the Board of Directors of IBC Advanced Alloys, Inc.  He holds a Bachelor of Science degree in engineering from Colorado State University and a Juris Doctor cum laude from Western State University, College of Law.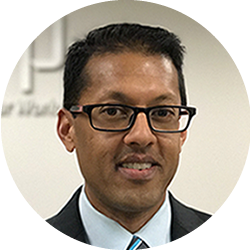 Neal Shah
CFO
Neal is a graduate of the University of Colorado's Mechanical Engineering program (BSME) and Purdue University's Krannert School of Management (MBA). With nearly 20 years of experience in various industries as diverse as high-tech to rare earth, his recent experience includes the positions of Senior Manager of Corporate Development and M&A and more recently the Director of Strategy and Business Planning at Molycorp's corporate offices in Greenwood Village, CO. Previously, he was with Intel for six years, most recently as a Finance Manager in the high-growth wireless business group. Neal brings a wealth of corporate expertise having also worked at IBM, Boeing, and Covidien.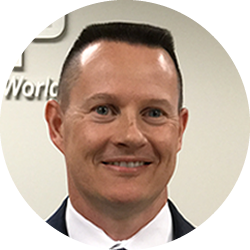 Scott Honan
VP of Business Development; President of Elk Creek Resources Corp.
Scott is a graduate of Queen's University in Mining Engineering in both Mineral Processing (B.Sc. Honors) and Environmental Management (M.Sc.) disciplines.  With over 22 years of experience in the niobium, base metals, gold and rare earth industries, his background includes the positions of General Manager and Environmental Manager at Molycorp's Mountain Pass, CA facility, and more recently, Vice President Health, Environment, Safety and Sustainability at Molycorp.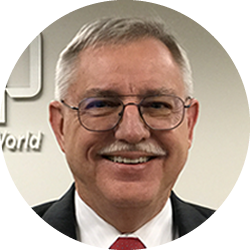 John Ashburn
Vice President, General Counsel, and Corporate Secretary
John is an attorney with over 35 years of experience, including 25 years in extractive industries. Most recently, Mr. Ashburn acted as Vice President, Chief Legal Officer and a member of the Board of Directors of Simbol, Inc., a privately held development stage Lithium production company. He previously served as Executive Vice President and General Counsel of Molycorp, Inc. and prior to that held senior legal positions with Chevron and Unocal Corporation. Mr. Ashburn holds a Juris Doctorate from Northern Illinois University, School of Law.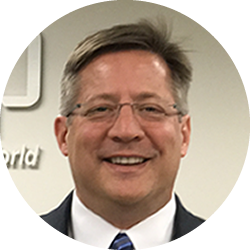 Jim Sims
VP of External Affairs
Jim manages investor relations, media relations, marketing, and government affairs for NioCorp.  He has more than 25 years of experience in devising and executing marketing, media relations, public affairs, and investor relations operations for companies in the mining, chemical, manufacturing, utility, and renewable energy sectors.  Most recently, he was Vice President of Corporate Communications for Molycorp, Inc., a mining and chemical processing company with more than 2,500 employees in10 nations.  From 1998-2010, he served as President and CEO of Policy Communications, Inc., where he led the corporate turnaround of the Western Business Roundtable and served as its CEO for eight years. The former White House Director of Communications for the Energy Policy Development Group, Jim served for 11 years in the U.S. Senate, including as a Chief of Staff. He is the co-founder and former Executive Director of the Geothermal Energy Association, and he has served as Board Chairman of the Rare Earth Technology Alliance. Jim is an honors graduate of Georgetown University.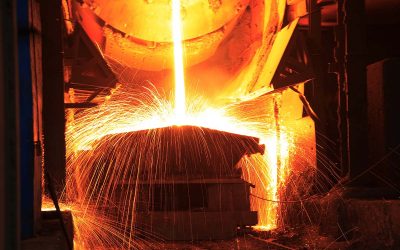 If a $2 trillion U.S. infrastructure package is enacted, it could create a major, long-term demand boom for the critical minerals needed by infrastructure and advanced transportation systems, according to NioCorp's CEO Mark Smith.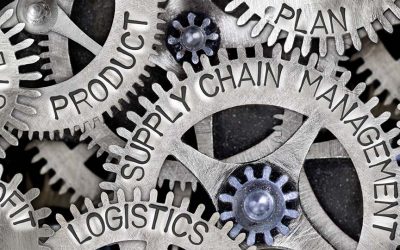 One global macro trend is highly likely to accelerate in the aftermath of COVID-19:  increased investment in domestic materials supply chains as a means of reducing the reliance of Western nations on supply chains in developing nations. Asia's dominance in many strategic supply chains has become painfully obvious since the COVID-19 pandemic erupted.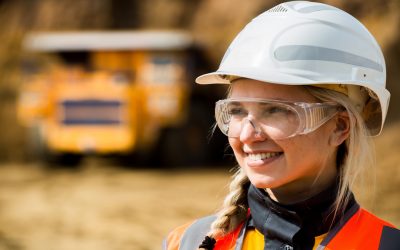 The more we mine and manufacture our own critical minerals and materials, the more secure our collective economic and national security will be.  But there is another compelling driver behind the resurgence of interest in critical minerals mining and manufacturing:  high-tech jobs and economic growth for states and localities.