The senior management team at NioCorp is led by Mark Smith, the Company's Board Chair, President and CEO.  The management team has many decades of combined experience in successfully designing, constructing, and operating mines and advanced materials manufacturing facilities.
Mark A. Smith
Executive Chairman, President and CEO
Mr. Smith joined NioCorp as CEO and Chairman in 2013.  He has 40+ years of experience in the mining and mineral processing industries. Formerly, he was President, CEO & Director of Molycorp; CEO and Director of Largo Resources; CEO and President of Chevron Mining; and Director of Companhia Brasileira de Metalurgia e Mineracao Ltd. ("CBMM"), the largest niobium producer in the world.  He has led efforts that raised more than $3 billion for previous mining and manufacturing projects.  Mr. Smith also serves as CEO and Chairman of IBC Advanced Alloys and US Vanadium LLC. He holds a B.Sc. degree in engineering from Colorado State University and a J.D. (cum laude) from Western State University, College of Law.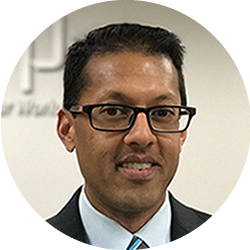 Neal Shah
Chief Financial Officer & Corporate Secretary
Mr. Shah has been with NioCorp since 2014.  With nearly 20 years of experience in various industries as diverse as high-tech to rare earths, Neal's past experience includes senior positions with Molycorp, Intel, IBM, Boeing, and Covidien.  He a graduate of the University of Colorado's Mechanical Engineering program (BSME) and Purdue University's Krannert School of Management (MBA).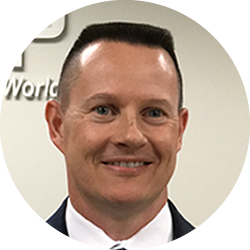 Scott Honan
Chief Operating Officer of NioCorp; President of Elk Creek Resources Corp.
Mr. Honan joined NioCorp in 2014. He has 29+ years of experience in the niobium, base metals, gold and rare earth industries. He served as General Manager and Environmental Manager and Vice President Health, Environment, Safety and Sustainability at Molycorp. Scott is a graduate of Queen's University in Mining Engineering in both Mineral Processing (B.Sc. Honors) and Environmental Management (M.Sc.) disciplines. He is a registered member (No. 04231597) of the Society for Mining, Metallurgy & Exploration (SME).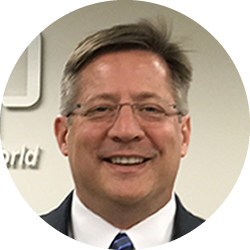 Jim Sims
Chief Communications Officer
Jim manages investor relations, media relations, marketing, and government affairs for NioCorp.  He has more than 25 years of experience in devising and executing marketing, media relations, public affairs, and investor relations operations for companies such as Dow Chemical, Calpine, FMC, MidAmerican Energy, Danaher, and others.  Previously, Jim was VP of Corporate Communications for Molycorp, Inc.  A former news reporter for the Des Moines Register and Tribune, Jim is the former President of the U.S. Geothermal Energy Association and Western Business Roundtable and was Chairman of the Rare Earth Technology Alliance.  The former White House Director of Communications for the Energy Policy Development Group,  Jim served for 11 years in the U.S. Senate, including as a Chief of Staff, and held a top-secret security clearance.  He is an honors graduate of Georgetown University.