The Elk Creek Project's critical minerals are vital to many renewable energy technologies such as wind turbines. They also lightweight surface and air transportation platforms, which helps to reduce GHG and other air emissions.
NioCorp's Elk Creek Superalloy Materials Project has been named an "Infrastructure Project of the Year" by CG/LA Infrastructure, the global leader in infrastructure strategy and project development.
The U.S. and more than a dozen nations are considering plans to launch major infrastructure initiatives, which point to a potential long-term boom in demand for critical minerals such as niobium and scandium, according to NioCorp Developments.
NioCorp is pleased to announce that a final Construction Air Permit has been issued by the State of Nebraska for the Elk Creek Superalloy Materials Project. In conjunction with the Special Use Permit issued in December 2019 by Johnson County, Nebraska, means that NioCorp is now positioned to launch construction activities at the Project site as soon as possible after Project financing is obtained.
Information for Investors
A publicly traded mineral exploration company, NioCorp Developments Ltd. is currently developing the Elk Creek Superalloy Materials Project, a large underground deposit in southeast Nebraska rich in Niobium, Scandium and Titanium that has a positive NI-43-101 Feasibility Study completed.  Investors all around the world follow NioCorp's progression toward project financing and the launch of construction of this unique critical minerals project.  Use the link below to learn more about investing in NioCorp.
Learn More
2019 Elk Creek Feasibility Study
The 2019 Elk Creek Feasibility Study shows that the Project is expected to deliver higher Net Present Value, stronger financial returns, accelerated cash flows, a longer mine life, higher production of all of NioCorp's planned products in the first 10 years of operation, and a further reduction in execution risk and environmental impacts as compared to the 2017 Project Feasibility Study. 
News Release
Full Text of Feasibility Study
NioCorp plans to produce three minerals at its Elk Creek, Nebraska Project that are all considered "critical" by the U.S. Government. This makes the Elk Creek Project one of the few pure-play, greenfield critical minerals mines in the U.S. that have a NI-43-101 Feasibility Study completed and are ready for funding and construction.
The Elk Creek Critical Minerals Mine
$370M
Averaged EDITDA Over Mine Life
67%
Average EBITDA Margin over Mine Life
$20.8B
Gross Revenue Over Mine Life
$9.8B
Cumulative Net Cash Flow Over Mine Life (after tax)
2.86 Years
Payback Period from Production Start
See this note regarding the use of certain forward-looking non-GAAP financial measures on this website.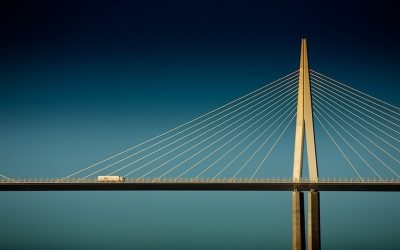 As the U.S. looks to repair crumbling infrastructure systems, I expect to see more high-performance steels (HPS) used in structures like bridges because of the many powerful benefits they deliver. HPS steels containing a small amount of ferroniobium – which NioCorp plans to produce in southeast Nebraska at our Elk Creek Superalloy Materials Project once we are funded and in operation – are among the strongest and most durable steels on the market today.
read more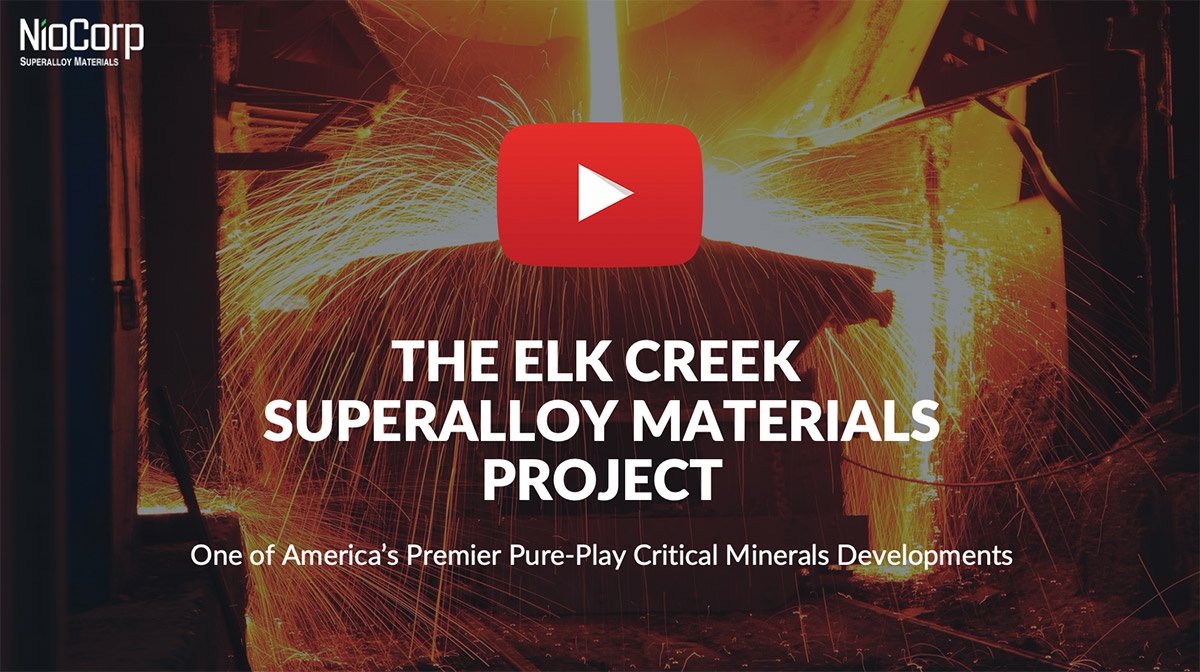 NioCorp CEO and Chairman Mark Smith and COO Scott Honan speak to the Elk Creek Superalloy Materials Project on an OTCQX-sponsored webcast on June 30, 2020.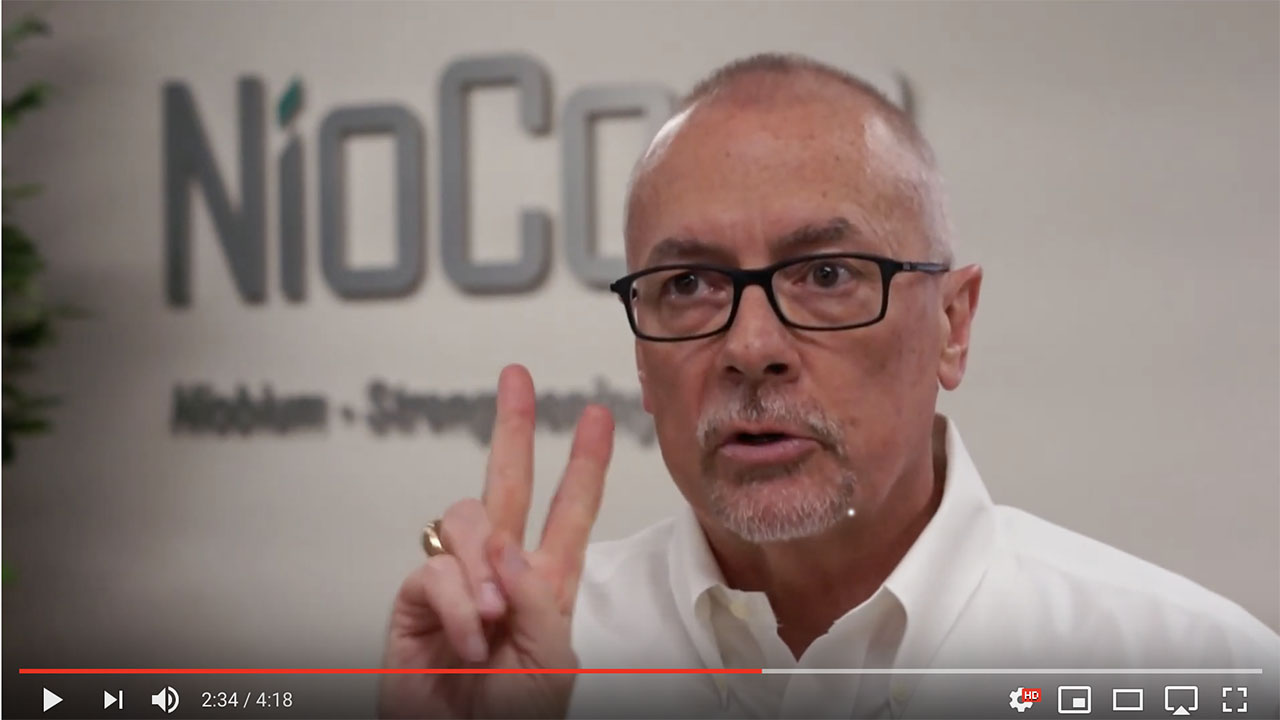 NioCorp CEO and Executive Chairman Mark Smith predicts that domestic critical minerals supply chains will expand as a result of the COVID-19 pandemic.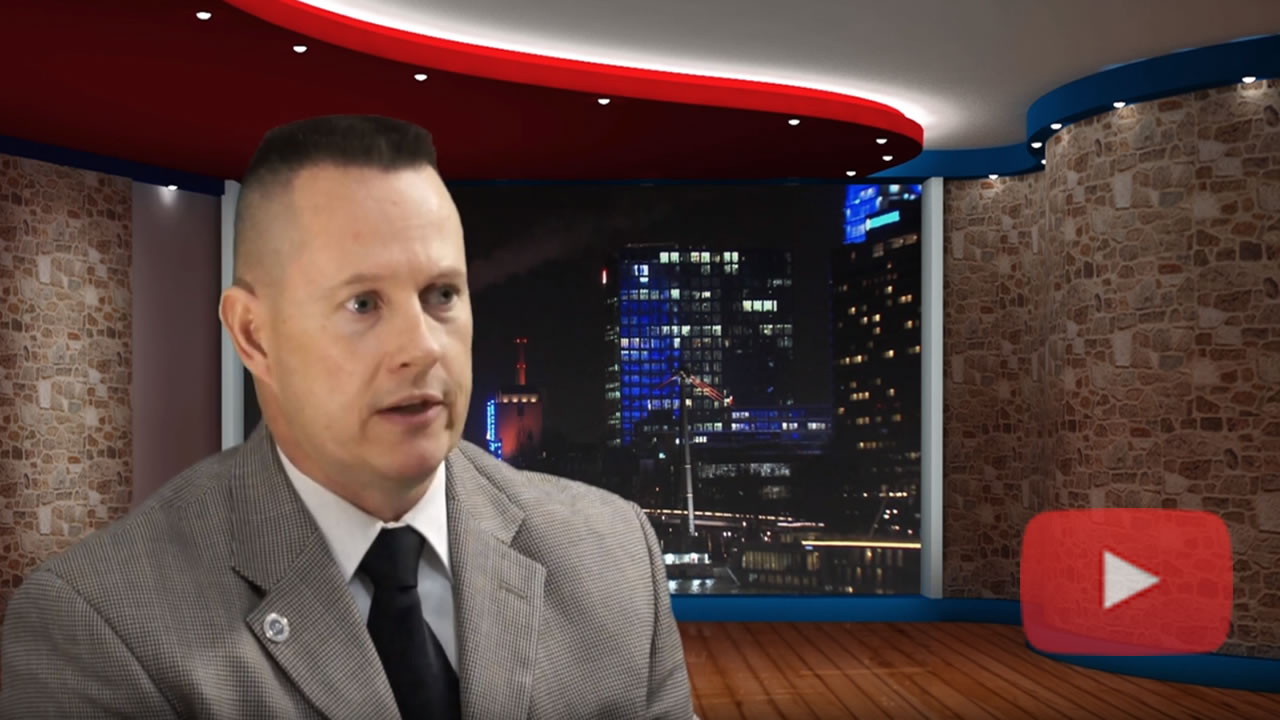 NioCorp Chief Operating Officer Scott Honan talks about the new Elk Creek Project mining plan and associated updated Feasibility Study.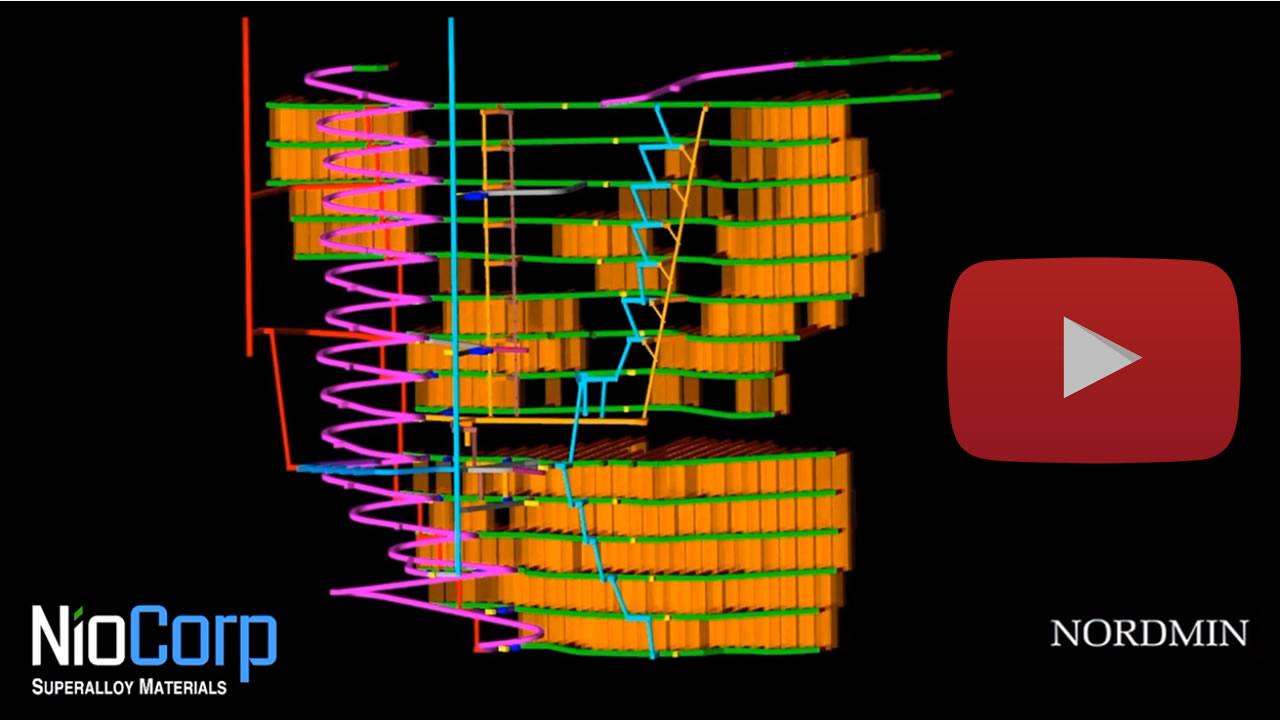 NioCorp executives Mark Smith and Scott Honan discuss the improved economics of the Project's updated Feasibility Study.
See a video that explains the power of superalloys and how NioCorp intends to produce three superalloy metals its its Elk Creek Project.
NioCorp's planned products have all been designated as "Critical Minerals" by the U.S. Government.  Mark Smith explains the significance.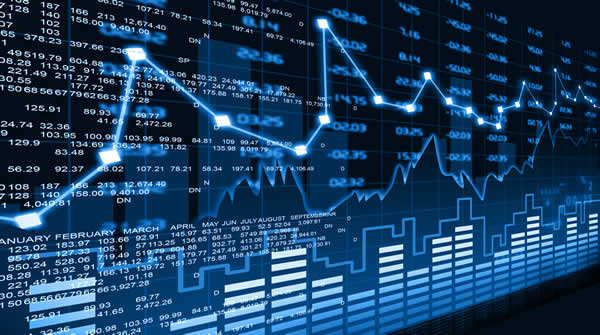 According to an NI-43-101 compliant Feasibility Study, the Elk Creek Project projects relatively robust economic returns.  See the details here.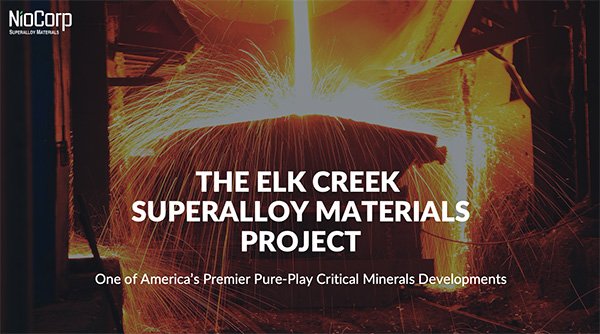 See the latest corporate presentation from NioCorp about the Company and its flagship Elk Creek Superalloy Materials Project.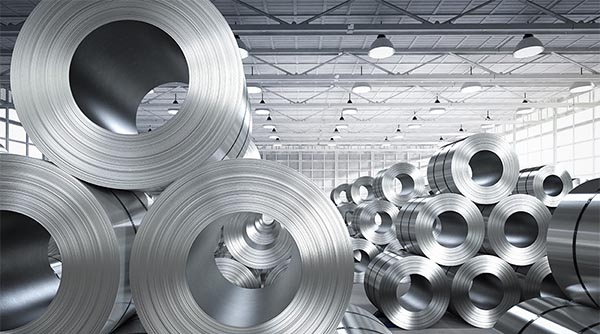 Learn about the many downstream markets that can utilize the three superalloy materials that NioCorp plans to make at its Elk Creek Project.