As of March 31, 2019, the Company has one class of shares, being Common Shares, with the following share structure:
| | |
| --- | --- |
|   | Shares Outstanding |
| Issued: | 232,496,215 |
| Options:1 | 19,449,909 |
| Warrants:1 |  21,374,801 |
| Fully Diluted Shared Outstanding2 | 273,320,925 |
1  Each exercisable into one Common Share.
2 This total does not include possible share issuances from approximately $1.7 million of convertible debt held by the Company.
Bloomberg Story:  "First-Ever U.S. Mining of Rare Metals Could Come From Nebraska"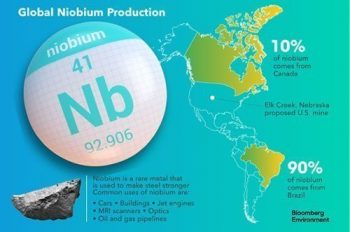 See NioCorp's Latest Corporate Presentation
See this latest corporate presentation from NioCorp about the company and its unique Elk Creek Superalloy Materials Project.  Included in this presentation are links to interesting and informative videos about the Elk Creek Project.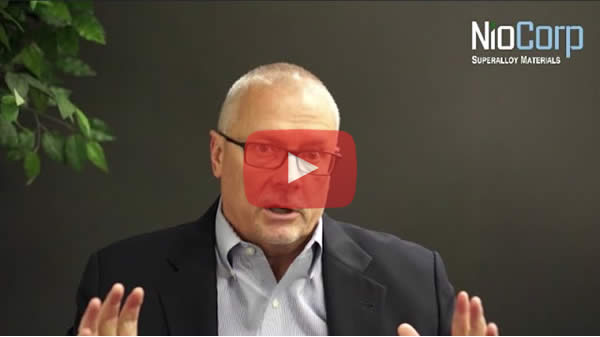 NioCorp CEO and Executive Chair Mark Smith explains the significance of NioCorp's recent Scandium sales contract with Traxys.
See a video that explains the power of superalloys and how NioCorp intends to produce three superalloy metals its its Elk Creek Project.
NioCorp's planned products have all been designated as "Critical Minerals" by the U.S. Government.  Mark Smith explains the significance.