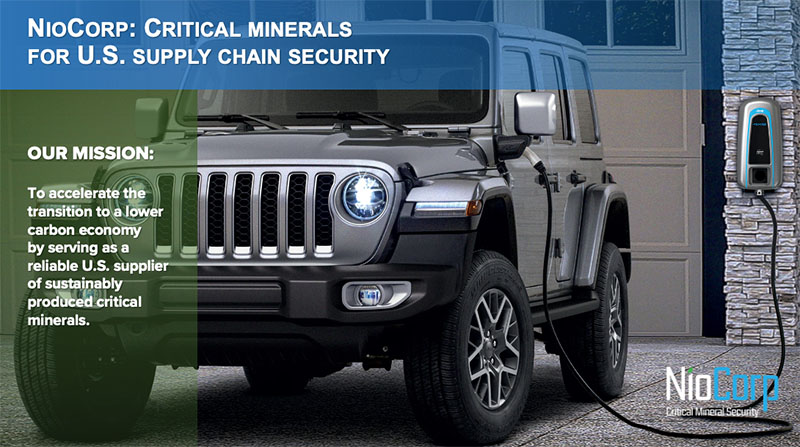 Quarterly and Annual Reports
NioCorp Developments Ltd. is a U.S. reporting entity and files quarterly and annual financial statements with the U.S. Securities and Exchange Commission (SEC).  Below are links to these filings.
NioCorp's fiscal year ends on June 30.
Investor Relations Contact
Jim Sims
Chief Communications Office
Email:  [email protected]
Phone:  +1 (720) 334-7066
If you would like to receive alerts and news releases by email issued by NioCorp, go here to sign up.