NioCorp Stock Price Quotes
Click on the tabs at the top of the chart below to see a stock pricing chart for NioCorp's shares on the three exchanges where it is traded.  The chart below is provided by TradingView.
Bloomberg Story:  "First-Ever U.S. Mining of Rare Metals Could Come From Nebraska"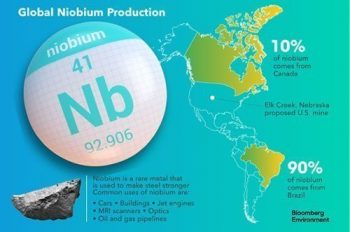 See NioCorp's Latest Corporate Presentation
See this latest corporate presentation from NioCorp about the company and its unique Elk Creek Superalloy Materials Project.  Included in this presentation are links to interesting and informative videos about the Elk Creek Project.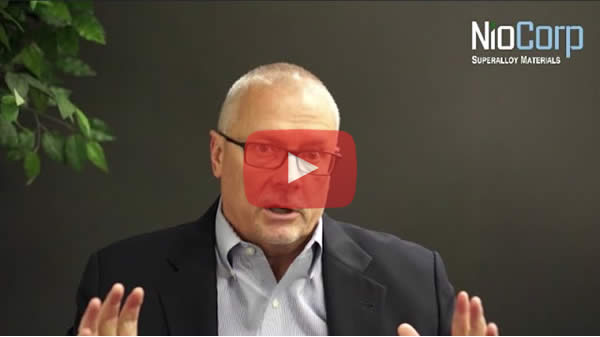 NioCorp CEO and Executive Chair Mark Smith explains the significance of NioCorp's recent Scandium sales contract with Traxys.
See a video that explains the power of superalloys and how NioCorp intends to produce three superalloy metals its its Elk Creek Project.
NioCorp's planned products have all been designated as "Critical Minerals" by the U.S. Government.  Mark Smith explains the significance.